Magnetic Steel Chamfer:

Magnetic Steel chamfer is designed to create beveled edges on the corner and faces of concrete wall panels and small concrete items. Magnetic Steel chamfer is available in following size. Both one side % two side magnetization is available depend on requested.
Specification: 10X10mm, 15X15mm, 20X20mm, 25X25mm, 13X13mm, 19X19mm
and any other custom made size is welcomed.
Magnetic Steel Chamfer 15X15X21mm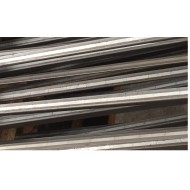 Magnetic triangular chamfers provide fast and accurate placement of exactly fitting chamfers in Steel formwork construction.

Address:

Xiaoyue Industrial Zone, Shangyu City, Zhejiang Province, China